By Ben Grant
June 12, 2022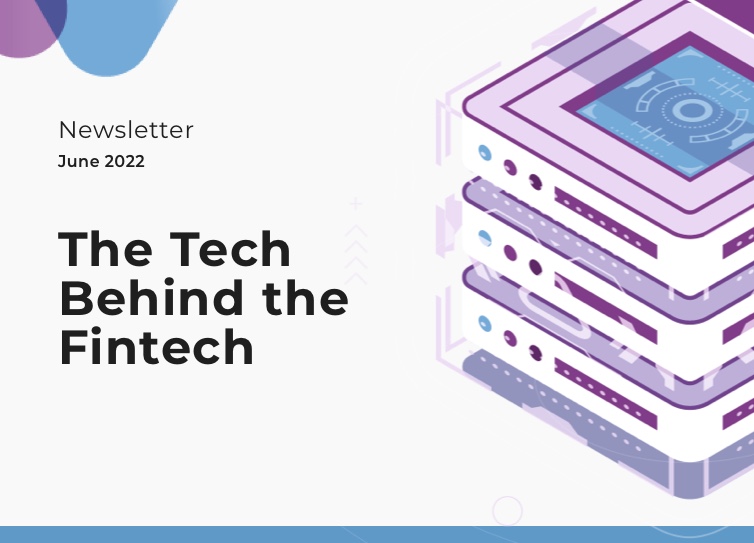 The weekend just gone marked the Queen's platinum jubilee in the UK, and the waving and cheering crowds lining the streets were a clear sign that things really are finally returning to normal!
We're starting to be able to spend regular time with our clients and partners face-to-face. Some attended the BCR RFIx event at the end of May; it was an excellent turnout and great to see so many industry faces getting together.
We're also looking forward to the ITFA annual conference in Porto in September, a great opportunity through this excellent organisation to keep up to date with what's going on in our sector, as well as meeting up with faces new and familiar. If you're planning on attending, please do come and say hello – it would be great to meet up in person!
One of the things we'll be doing is setting up a display in the Fintech area – a new concept from the ITFA team to help keep our members up to date with the latest innovations in the sector, and I want to share a little of what we'll be talking about with you here.
The Tech Behind the Fintech
The Fintech sector continues to grow, with more and more players looking to enter. In the UK alone, over $11.7bn was invested in 2021 – over 200% more than the year before. As competition increases, speed to market and tried and tested technology are key differentiators for new players.
More and more, we are being asked by our partners in insurance, finance and ancillary services to support them by providing the complex operational mechanics of an invoice-backed funding programme. They are then free to run their own technology front end, controlling client onboarding, reporting and the overall customer experience, with our trusted technology taking care of the vital elements of management and compliance.
We are able to process large volumes of invoice data, assess eligibility, set credit limits, monitor for changes in risk and identify potentially fraudulent behaviour. We also price and even transact the purchase of invoices, all in real time, and all this has fundamentally changed the structure and delivery of invoice-backed funding programmes.
Whether linked to "buy-now-pay-later" solutions or traditional invoice finance products, or when supporting a real-time invoice sale with instant cash movement transaction, funders and insurers can be confident that these critical elements are being provided by an experienced, tried and tested partner, all behind the scenes and via API.
To support this, we've also been adding to the functions of our back end, for example with our development of multiple collateral pools.
Multi-pool solutions
Multiple collateral pools ensure that programmes have the maximum structural flexibility and are able to handle multiple funders and/or insurers, and give complete control over risk-based pricing and visibility. 
Each pool has its own associated eligibility structure, selection rules, pricing mechanisms and reporting, allowing you to tranche the risk according to a wide range of criteria. You can separate the pool of receivables and price and manage that risk according to the profile or appetites of different funders, all of which increases your clients' potential funding options.
As ever, we are continually developing new means of supporting you. We'd also be interested to hear your thoughts about new developments and where the market is heading.
Have a great summer, and if you're attending the Porto ITFA conference, again, do drop me a line and I'd love to meet up with you there.
Ben Grant
Head of Alliances and Partnerships
ben.grant@aronova.com
07736 115594
- PREMIUM CONTENT PUBLISHED BY ARONOVA -
Subscribe for premium content
To continue reading premium content like this and to receive future notifications about articles from Aronova please sign up to receive our marketing communications.