By Ben Grant
July 5, 2021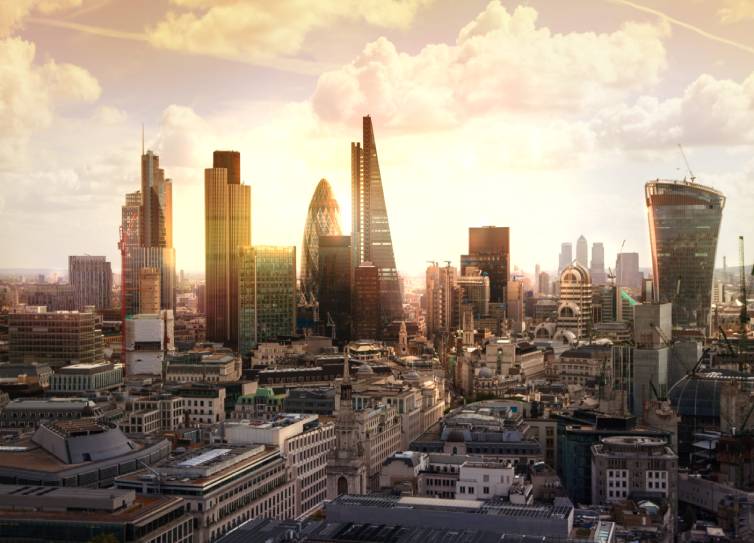 Nearly a year and a half on from the first real reports of the coronavirus, the glimmer of normality is finally looking like it may actually become a reality. With nearly 78 million doses given and nearly 50% of the UK population fully vaccinated, we're starting to believe that the 19th July will actually signal the end of lockdown!
And it seems like not just us here at Aronova who are feeling this. The market is really coming back to life and we're involved in conversations with new funders and insurers, looking to do some really innovative things to fill the working capital finance gaps that have grown during lockdown.
Utilising the Aronova Live! technology that our Managing Director David Baker spoke about in our last update is enabling ways of providing funding that were previously unachievable and fulfilling some really interesting requirements that I'd like to share with you:
Instant SME supplier payments
We have partnered with our friends over at Blackstar Capital Europe and a large US-based invoicing platform to provide instant financing of SME suppliers on a pre-approval basis. However, where SCF has attracted a lot of negative press recently and where there are concerns about the accounting treatment of SCF, our programmes are set up as individual RPAs, all signed and managed through the solution to get vital liquidity into supply chains quickly and effectively
Using historic trading data, we are able to identify high-quality suppliers who are eligible for the programme. Then, with our Live! technology and APIs, we take instant feeds of data from the invoicing platform as invoices are submitted, check eligibility against programme criteria and credit limits and provide immediate decisioning back to the payments provider to get the money into their accounts moments later.
Full, end-to-end automation ensures that these processes are seamless, providing excellent data integrity and greatly enhanced programme security and anti-fraud measures.
This programme is live but we're also working closely with a large US-based business process outsourcer to create a solution for their clients. More on this soon!
Instant Seller eligibility and capacity reserving for Factors
The factoring world is a highly competitive sector where even small additional benefits in accessing the right funding can make a real difference. A large and growing proportion of our clients are in this space with many well-known names using Aronova to keep ahead of the curve.
Right now, we're working with a number of our clients to use our Live! solution to help them with seamless new seller onboarding and capacity reserving.
Whilst some of our programmes are already providing instant payment of individual invoices, for many of our clients, the need to transfer the cash immediately isn't there. But there is a need to instantly check eligibility and then maintain that eligibility for a period of time. We call this capacity reserving and it gives certainty that when the time comes for the actual purchase, the invoices are still eligible and capacity hasn't been used up by other invoices.
Capacity reserving is seamlessly built into Aronova Live – we receive invoice data via our APIs, immediately run eligibility and then return eligibility results live. Eligible invoices could then be purchased, but if the purchase is deferred, new invoices could be submitted which then take up the same capacity, making our previously eligible invoices ineligible. This is where capacity reserving comes into play and its particularly important where the eligibility criteria includes aggregate checks such as country, sector or debtor group caps.
So what we do is set an eligibility time-out – a period of time in which we guarantee the eligible amount and, during which, other invoices can't displace those already deemed eligible. Eligible invoices can be sold at any time during the time-out window, with the certainty that they are still eligible. However, if eligible invoices aren't sold during the time-out window, then the guarantee lapses and the reserved capacity is released back to the programme. So for a programme that wants to check eligibility as soon as invoices are raised, but wants to batch purchase those invoices daily or intra-day, Aronova Live! has it all covered!
In other news
Lastly, we'd like to announce our recent membership of ITFA to work with them on their InsureTech panel. We recently participated in a great webinar with our good friends over at AIG about fraud from an insurer's perspective, looking at the challenges that fraudsters pose but also the benefits of great technology in combating this.
Whilst we talk a lot about the view from the funding side, we work very closely with insurance, helping to ensure policy compliance for the programme and providing enhanced certainty in the case of a claim. We also do a lot of work with insurers to help them keep track of the fluid nature of the assets in an invoice-backed working capital programme and ensuring they are well protected throughout the life of the policy.
We're very much looking forward to getting stuck in!
We'll be back next quarter with some more updates but in the meantime, stay safe and I hope to be able to meet with you in person as the world wakes up!
Ben Grant
Head of Alliances
- PREMIUM CONTENT PUBLISHED BY ARONOVA -
Subscribe for premium content
To continue reading premium content like this and to receive future notifications about articles from Aronova please sign up to receive our marketing communications.